Was There Clinton/Russian Collusion in Garland County?
by Clay Herrmann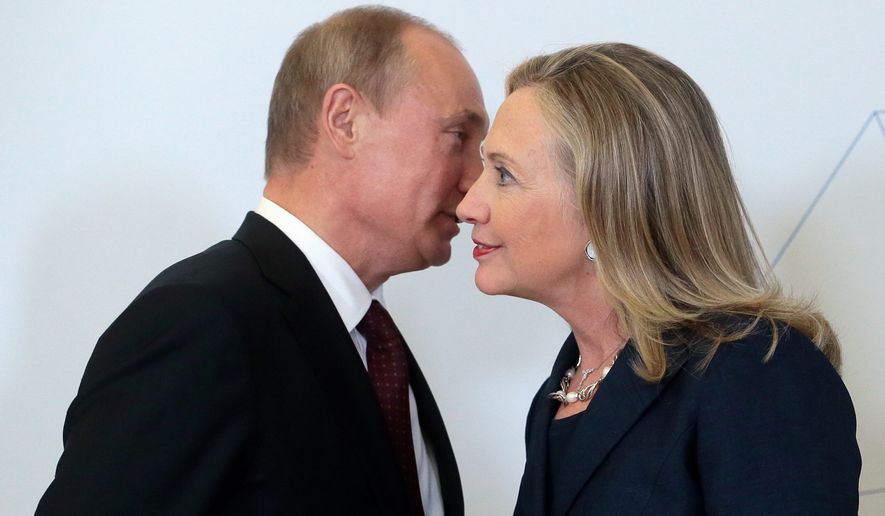 One of the principal suppliers in America of the strategically important element vanadium and vanadium compounds is now owned by a Russian company with very close associations to the Kremlin.
Two important and as of yet unanswered "pay to play" themed questions about the Russian vanadium acquisition in Garland County, Arkansas are:
1) Was Secretary of State Hillary Clinton involved in procuring U.S. Government final approval for sale of Stratcor and U.S. Vanadium holdings in Garland County, Arkansas to the Russians?
2) Did the Clinton Foundation receive a generous "charitable donation" directly or indirectly from Evraz, coincidental in timing to government approval of the transaction?
Perhaps the Uranium One deal is not the only Russian acquisition of strategic mineral resources in America that deserves close examination. The information necessary to answer the previous two questions (whether "yes" or "no") includes Clinton Foundation donation records, and records detailing the Participation of U.S. officials in approving sales of U.S. strategic mineral resources to foreign interests, which is not currently readily available to the public. The elected Arkansas official most likely to have access to definitive answers is probably Senator Tom Cotton, because of his close association and involvement with the U.S. Intelligence Community and their resources. Garland County Info would welcome Senator Cotton's input on this topic, as well as input from any other officials who may be able to provide enlightenment.
The metal Vanadium was unknown to mankind for most of human history. Not discovered until the early 1800's, it's elemental symbol is the letter "V" with an atomic weight of 23 sitting between Titanium and Chromium on the Periodic Table of the Elements. The first large-scale use of vanadium did not occur until the early 1900's as a steel alloying additive used in Ford Model T automobile chassis production, increasing tensile strength and allowing for overall weight reduction.
The following statement comes from the Evraz company website: "EVRAZ Stratcor's unique facilities at its Hot Springs, Arkansas plant produce up to 12 million pounds per year of the highest-purity vanadium oxide in the world. Some of this oxide is then converted into vanadium-aluminum that meets the critical-quality requirements of titanium alloys used in jet aircraft and other aerospace applications. Hot Springs also converts this vanadium oxide into many specialty products that play a vital role in the production of chemicals, petrochemicals, gases, and storage batteries. Hot Springs oxide is also the vanadium source for ferrovanadium that strengthens steel."
In 1999, the 33-year-old Abramovich was elected governor of the Russian province of Chukotka. He ran for a second term as governor in 2005. The Kremlin press service reported that Abramovich's name had been sent for approval as governor for another term to Chukotka's local parliament, which confirmed his appointment on 21 October 2005.
Within the Kremlin, Abramovich is referred to as "Mr A".
Does it matter that foreign companies own strategic mineral resources such as Uranium One and Evraz Stratcor? There are national security implications. As an example, consider that during the Cold War America needed enormous quantities of titanium that it didn't have for super-secret development of successors to the U-2 spy plane, the CIA A-12 Oxcart and USAF SR-71 Blackbird. The CIA set up shell companies in numerous foreign countries through which they successfully purchased large quantities of titanium from the primary target of their Cold War surveillance, by surreptitiously placing many relatively small orders from countries that Russia was willing to sell the strategic mineral to.
Directly purchasing Russian mines and processing plants on Russian soil, as Russians have recently done in America, was evidently not a feasible option for America during The Cold War with the Soviet Union.
Links for further inquiry:
-30-